Welcome!


It's your business to sell your ideas.

To be noticed and get your point across - on a product, service, corporate program, employee group or on any message you want to make more motivating.

It's our business to help you succeed.
We're a full specialty advertising and marketing firm.
From a single promotion to the big annual event, we know how to help you communicate, motivate and reward.
Featured Item
USB Powered LED Light Clock Desk Fan
LED Light Clock Desk Fan is the time-tellin', body-coolin', USB-powered office gadget your clients have been waiting for. All you need is a USB port and you're ready to get down to business. Perfect f...
$17.98 - $20.73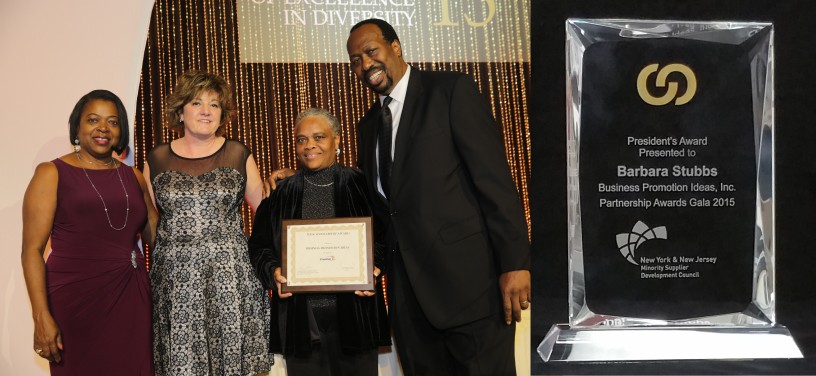 NYNJ MSDC Winner of 2015 President's Award
Business Promotion Ideas has been awarded the prestigious President's Award by Mr. Terrence Clark – President and CEO of the New York and New Jersey Minority Supplier Development Council at the Council's annual Gala, which is an elegant evening that celebrates success stories of collaborations between corporate members and Council-certified Asian, Black, Hispanic and Native-American businesses in the New York-New Jersey area.
In addition, BPI is the lucky recipient of the Tuck Scholarship Award sponsored by Capital One.